Fundamentals for C++ Professionals
The Mentoring Program
The mentoring program consists of 30 stations. For each one, you have to invest at least 3 hours/week. Therefore, you can integrate my program into your workday.
30 Stations
Introduction
Literals
Types: Enumerations, Pointer, References, and Conversions
Types: Type Deduction with auto, and decltype
Values: Initialization, Conversion, const, and constexpr
Move Semantics
Perfect Forwarding
Memory
Functions
Classes: Attributes and Constructors
Classes: Initialization, Destructors, and Member Functions
Classes: default, and delete, Operator Overloading,

explicit

, Access Rights, Friends, and Structures
Inheritance: Abstract Base Classes, Access Rights, Constructors, Base Class Initializers
Inheritance: Destructor, Virtuality, override, final, and Multiple Inheritance
Templates: Functions and Classes
Templates: Parameters and Arguments
Template Specialization
Type Traits
Smart Pointers
STL: General Ideas (Containers, Algorithms, Iterators, Callables, range-based for-loop)
STL: Common Interface of the Containers
STL: Sequence Containers
STL: Associative Containers
STL: Algorithms
Strings and String Views
Regular Expressions
In- and Output
Threads: Creation, Data Sharing, Mutexes, and Locks
Threads: Thread-Local Data, Thread-Safe Initialization, Condition Variables
Tasks: Futures and Promises
One Station
Each station consists of theory, practice, and mentoring:
Theory

Pure theory with about ten slides (video)
Applied theory with about five examples (video)
Additional posts and training videos

Practice

Exercises (video)
Sample solutions to the exercises (video)
Active C++ community in moderated forums

Mentoring

Live Q&A session each Friday, in which I address forum questions (recorded)
One-to-One mentoring at the end of the mentoring program if requested
Sample Station
How to Participate?
The mentoring starts in October 2022. The program takes eight months. You can start at any time and book now.
Four Easy Steps
Here are the necessary steps:
If you don't have an account, create it here: ModernesCpp.org.
I add you to the mentoring program.
Enter the mentoring program.
Mentee Membership and Community Membership
When you mastered your mentoring program, you can extend your Mentee Membership with a Community Membership.
Mentee Membership
Member of a mentoring program
Includes community membership
 Community Membership
The Ideal Mentee
First, you need a basic knowledge of C++, and you want to become a professional C++ developer in eight months. You have to invest at-least three hours a week and can, therefore, integrate my program into your workday. In the ideal case, your company supports you with time and money.
Here are a few participant profiles I have in mind:
Young professionals who want to master the start of their career
Students who wish to prepare for their first job (interview)
Software developers who want to qualify themselves further professionally
Team leaders that want to bring their team members on the same page
More Information
If you need more information, write an e-mail. I'm happy to help.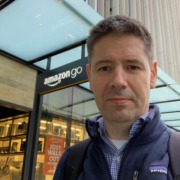 Rainer Grimm's mentoring program Fundamentals for C++ Professionals is truly one of a kind. It opens the door to an immense amount of well structured information to learn all fundamentals of the C++ language with a depth that suits your background knowledge and the amount of time you can spent on the program. With Rainers long experience and knowledge about the language, the mentee's skills are thoroughly and consistently strengthened every single week of the program.
I am enjoying the program a lot for the fact that it is intense on one hand but perfectly suited for following in parallel to a full time day job, the format and duration allows the material to really get settled. In my opinion the program is highly recommended to everyone that is dedicated to make C++ one of their core skills in a professional career and is prepared to engage with a focussed community of mentees and the excellent mentor Rainer Grimm.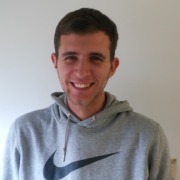 I took this Mentoring Program to deepen my knowledge about C++. I was stunned by the huge amount of Videos and effort Rainer Grimm put into this program.
He does not only provide Videos, Examples and Exercises to explain the different Topics, he also provide further informations regarding those topics (Blog posts, Videos from CppCon etc).
One big advantage of the course is that you could wrote questions directly to Rainer Grimm or into the Forum and he will answer and explain also his answer in the weekly Q&A Sessions at the end of each week.
I could really recommend this Mentoring to beginners and also to intermediate C++ developers.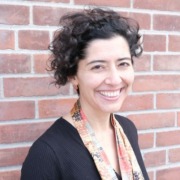 I am very happy I signed up for Rainer's mentorship program. The pace is perfect to follow along while having a full time job, and most importantly the content has a great balance between theory and practical knowledge so you can apply what you learn right away. You can also customize the level of difficulty by asking questions in the forum, experimenting with the examples and by reading more of the further materials that Rainer selects for each week.
I like that each week has a clear goal and I believe the combination of the core material, the links to further information and the discussions in the Q&A sessions provide a thorough overview of each topic. Thanks to the program I have met other fellow mentees and have expanded my professional network.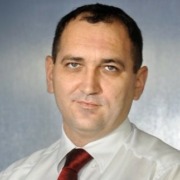 I was happy to sign up for Fundamentals for C++ Professionals mentoring program to deepen my knowledge of C++ programming. There was a fine mixture of video lessons, presentations and zoom meetings to discuss ongoing lessons and ask questions regarding C++ programming one on one with our mentor. The durations may seem little long, but in my opinion it offers a possibility to get a grip on learning resources offered. I would recommend it to enthusiasts trying to expand their knowledge of modern C++.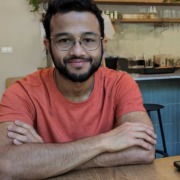 I am one of those embedded software developers who had always worked with C as main language for embedded development, until my current project which heavily uses C++14/17. The switch was not easy for me as C++'s abstractions bothered me to a great extent. I have tried multiple sources, books, blogs(including Rainer's Modernes CPP), video courses etc. to learn the language at a deeper/lower level. But I found the mentorship program "Fundamentals for C++ Professionals" to be the most unique and fruitful of all.
The layout of the program introduces you to each topic in at least three levels: basic theory, example to demonstrate how it looks in code, and the most useful level(in my opinion) "Further Information" where Rainer lists out fantastic materials, including his spectacularly exhaustive blog posts. These present you with further deeper aspects of the topics, knowledge of edge cases, cpp best practices and sometimes CPPCon videos where you watch other experts share their knowledge. The articles on best practices are also extremely useful, as you get to know best practices of each topic(e.g. class design, template programming etc.) while you are studying it. This helps to incorporate good coding style right from the start. There are also exercises in most of the units. The exercises are very well designed to bring out a specific "thing" that Rainer wants you to learn, notice or appreciate. These kind of exercises sticks to your memory and helps further critically analyze and appreciate the language elements.
I have already gained a lot of insight and valuable understanding that helps me everyday when I read my colleagues' code, do code reviews, implement my own features that too in the embedded world, where there are further restrictions to tackle. I would definitely recommend Rainer's mentorship program to anyone who wants to tame this difficult, wild language called C++ and truly appreciate how powerful it is.